Brooke Trinh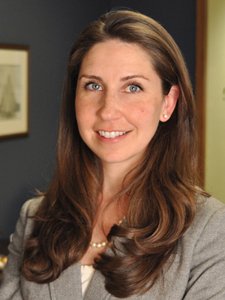 Brooke joined trueNorth in 2013 as the Client Service Manager, and is now a lead Financial Planner and a partner at the firm. She is involved in all phases of client service and support as well as the daily operations of the firm.
This position allows her to apply her analytical skills in a new arena, as Brooke's former career was as a research scientist. She graduated from the University of Washington with a degree in Microbiology and went on to obtain a Ph.D. in Molecular Biology from the University of California at Santa Barbara. After a Postdoctoral Fellowship at the Fred Hutchinson Cancer Research Center, she took her first step out of the lab to accept a position in Research Development at the University of Washington. In this role she facilitated the development and submission of large grant proposals originating from departments throughout the University, to both federal and private funders. It was during this experience she found that helping others succeed provided her with the professional fulfillment she was looking for. Brooke is excited to bring that focus to helping our clients achieve their personal financial goals.
Brooke lives in Wedgwood with her husband and their two very energetic young sons. She can often be found spending time with her family at the local farmers market, park or hiking trail.
Education
Bachelor of Science in Microbiology - University of Washington
PhD in Molecular Biology - University of California at Santa Barbara
College for Financial Planning – CFP® educational program
Licenses
Series 65
Professional Affiliations
Financial Planning Association (FPA)

Leadership Roles
2011-2014 Secretary, Association for Women in Science, Seattle Chapter